Special Features

(***New packaging art revealed Aug 31, 2012.)
This is not your everyday how-to running video!  We've jampacked this DVD with as much heart, passion and goodies as we could.
First off, for all non-US residents, we've made this DVD REGION-FREE!
And for those of you who don't have DVD players that play NTSC, we'll be shipping you PAL versions! to make life a little easier.  
You'll find awesome tunes by talented muscians such as Barefoot Truth, Zachary Bergen and two-time Grammy Award winning Robert Mirabal aka Johnny Whitehorse. 
You asked for SUBTITLES for the hearing impaired, we got you subtitles! (English only so far)
You asked for OUTTAKES, we sucked it up and put our embarrasing moments on film. 
And for those of you familiar with Michael's stunning PHOTOGRAPHY work, we've even included a beautiful photo show. 
Since we filmed on Maui, we thought we'd give you a taste of ALOHA spirit from a very special Kapuna known as Auntie Puanani Mahoe.  We're extremely honored to include her interview.
Eco-Friendly Features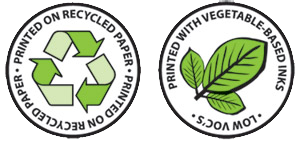 Lastly, we're always working to minimize our eco-footprint (no pun intended, ok, maybe intended). From filming to manufacturing, we constantly asked us, what's better for the Earth? We drove to shooting locations in our high mileage Toyota Prius hybrid and our 90 MPG scooter, fondly known as Pepe (both purchased used).  We opted for low fuel or no fuel options for aerial shots, instead of a helicopter.  And we opted for packaging constructed mostly of cardstock (with a thin plastic tray to protect the DVD), using the cadillac of recycled paper stock (100% recycled, and a whopping 85% post-consumer recycled) and minimal plastic for eco-friendly DVD packaging. Remember when those Made-in-the-USA tags were so popular in the 80's? We're trying to bring those back in fashion. Not everything needs to be manufactured overseas. And yes, we do have plans to offer online streaming for those of you who prefer to forego physical product altogether.  
We're proud to say this production is made with love and Aloha!
Thanks for watching!
PS: We're taking pre-orders for 2 more weeks.